Amazon requires that all products sold by third-party sellers comply with mandatory safety standards and regulations in each respective country they sell. However, Amazon also has its own requirements for certain product categories and substances.
Keep reading, and learn what you must know about product restrictions applicable to cosmetics, packaging, jewelry, furniture, medical devices, and more.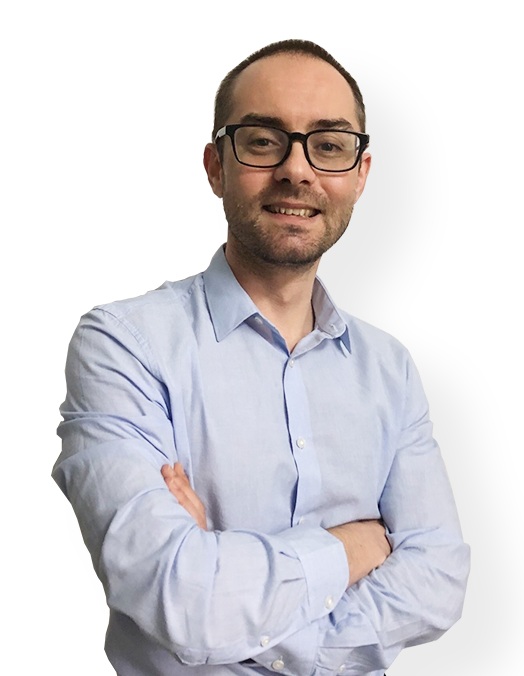 We Help Brands & Importers With Product Compliance (US & EU)
Book a free consultation call today with Ivan Malloci to learn how we can help you with:
Product Requirements Lists
Product Certification
Product & Packaging Labeling
Lab Testing
Cosmetics and Personal Care Products
Amazon requires that cosmetics and personal care products listed in its platform must comply with several requirements, in regard to the ingredients, labeling, packaging, and more. These requirements include the following categories of cosmetic and personal are products:
Lipsticks
Eyeshadows
Mascaras
Eyeliners
Blushes
Lotions
Hair dyes
Hair spray
Deodorants
Ingredients
Amazon requires sellers to follow the ingredient requirements and restrictions for cosmetic and personal care products laid down by the FDA.
Also, when products are sold in a state or jurisdiction that enforces special legislation for cosmetics and personal care products, Amazon also demands sellers of its platform to abide by the rules in such situations.
Below, we provide a non-exhaustive list of substances and materials that are restricted or banned in cosmetics imported, marketed, or sold in the United States, including on Amazon.
Banned or Restricted Substance/Materials
Relevant Products
Motivation
Bithionol
Shampoos

Creams

Lotions

Foundation

May cause photocontact dermatitis
Chlorofluorocarbon propellants
Aerosol-spray products
Lead to the depletion of the ozone layer
Chloroform
Nail products
Causes cancer in animals and serious eye irritation, fertility to human
Halogenated salicylanilides
Body care products
May cause serious skin disorders
Mercury compounds (limits are dependant on the specific product)
Whitening cream

Masks

Eye serum

May cause allergic reactions, skin irritation, or neurotoxic problems
Methylene chloride
Aerosol cosmetic products
May cause cancers in animals
Prohibited cattle materials
Body care products
May cause skin irritation
Vinyl chloride
Aerosol cosmetic products
May cause cancer and other health problems
Zirconium-containing complexes
Aerosol cosmetic products
May have a toxic effect on the lungs of animals and other dermal problems
Kohl
Eye make-up products
May cause lead poison
Henna
Tattoo inks

Note: FDA does not ban henna used in hair dyes

May cause serious skin irritation
Microbeads (dia. <5 millimeters)
Toothpaste

Exfoliator

Facial cleanser

May harm aquatic animals
Ingredients derived from sharks, whales, dolphins, or porpoises are prohibited from sale
N/A
Endangered species
Hydrogen peroxide (content >12%)
Hair dyes

Hair bleaches

Toothpaste

Mouthwashes

May cause ulcers, or perforated gut, mouth, throat, or stomach
Acetone (volumes more than 16 oz)
Nail polish remover
May cause irritation on the nose, throat, lungs, and eyes
Volatile organic compounds (limits are dependant on the specific product)
Hairsprays

Fragrances

Nail polish

Cause environmental pollution
N/A
Corrective and cosmetic contact lenses
Not meet the checklist requirements
Minoxidil (content >5%)
Hair growth products
May cause severe scalp irritation and headache
Amazon also requires that cosmetics must not contain substances regulated by the Controlled Substances Act enforced by the US Department of Justice.
Labeling
Amazon requires that cosmetic labels and detail pages must not:
a. Falsely claimed that the products have therapeutic functions unless proven by the FDA. Such products should also be labeled as both cosmetic and drug
b. Contain description or statement like "FDA approved" when it is not the case
c. Contain description or statement like "tester," "not for retail sale," or "not intended for resale"
Packaging
Amazon lays down the product packaging rules for cosmetics listed in its platform. Requirements are as follow:
Cosmetics must be sealed in the original manufacturer's packaging
Cosmetics must be new and unused
Cosmetics packaging must contain traceability codes such as matrix codes, lot numbers, or serial numbers from the manufacturers or distributors
Learn more: Click here
Jewelry
Amazon provides examples of prohibited jewelry listings, including:
a. Gold or silver jewelry that is not stamped in compliance with relevant regulations, such as the National Gold and Silver Stamping Act of 1906
b. Jewelry that violates FTC's Guidelines for Jewelry, Precious Metals, and Pewter Industries
c. Irradiated gemstones not authorized by the Nuclear Regulatory Commission
d. Diamonds that do not comply with the Kimberley Process Certification Scheme
e. White diamonds treated with clarity-enhanced techniques
f. Glass-filled rubies
Learn more: Click here
Medical Devices
Amazon's prohibition policy for medical devices can be summarized as:
a. Medical devices that have not been approved by the FDA
b. Prescription medical devices
c. Medical devices with inappropriate labeling information
Here some examples of prohibited products:
Ear candles
Testers
Certain menstrual cups
Psoriasis lamps
Metal detection test kits
Testosterone test kits
Sexually Transmitted Disease (STD) test kits
Unauthorized diabetic test strips
Mercury thermometers
Industrial laser devices
Learn more: Click here
Composite Wood Products
Amazon requires that composite wood products listed on its platform must conform with the formaldehyde restrictions, testing, documentation, and labeling requirements set by the EPA (Environmental Protection Agency).
These requirements are elaborated in the Toxic Substances Chemical Act (TSCA) Title VI, Formaldehyde Emission Standards for Composite Wood Products.
In order to list composite wood products on Amazon, sellers must ensure their products meet the formaldehyde restrictions:
Hardwood plywood: Formaldehyde < 0.05 ppm
Medium-density fiberboard: : Formaldehyde < 0.11 ppm
Thin medium-density fiberboard: Formaldehyde < 0.13 ppm
Particleboard: Formaldehyde < 0.09 ppm
According to the definition of EPA, composite wood products include hardwood plywood, medium-density fiberboard, thin medium-density fiberboard, and particleboard.
Here are some examples of products that can partially or fully be made with composite wood products:
Tables
Bunk beds
Flooring
Wooden toys
Upholstered Furniture
Amazon sellers of upholstered furniture, beddings, and other quilted products must comply with applicable federal or state laws regulating these products, including:
Fire safety
Substances restrictions
Labeling requirements
When it comes to labeling Amazon suggests that sellers of upholstered furniture should be especially careful with the following:
Text font size
Fiber and filler material composition
Uniform Registry Number (when necessary)
Learn more: Click here
Lighting Products
Amazon prohibits the sales of light bulbs and other lamps that do not conform to applicable energy efficiency standards, such as the Energy Policy and Conservation Act (EPCA).
Also, Amazon does not permit the sale of some type of adapters or converters for lamps.
Learn more: Click here
Electronic Products
Amazon forbids the listing of certain types of electronic products and components, mostly according to the applicable rules set by the FCC and CPSC.
Examples of banned electronic products on Amazon:
Blocker devices
Wireless microphones that operate in the 600 or 700 MHz Band
Programmed smart cards
Holiday lights not compliant with 16 CFR 1120.3(c)
Extension cord products that are not compliant with 16 CFR 1120.3(d)
Certain streaming media players, voice assistant devices
Learn more: Click here
Batteries
Amazon categorizes batteries as "Hazardous and Dangerous Items", which means that sellers of batteries or products that contain batteries must conform to the platform's safety policies for dangerous items, from the perspective of the product specification and transportation requirements.
Specifically, Amazon forbids batteries that contain mercury, except for alkaline-manganese button cell batteries containing mercury lower than 25 mg), according to the Mercury-Containing and Rechargeable Battery Management Act of 1996 administered by the EPA.
Also, the following cylindrical lithium-ion cell batteries are forbidden:
14500
16340
18650
20700
21700
26650
Learn more: Click here
Power Banks
Amazon requires power banks, hand warmers, mobile phone cases that are used to charge mobile electronic devices or other devices that serve the same functions to conform to the following standard:
UL 2056 Outline of Investigation for Safety of Lithium-ion Power Banks
Alternatively, different safety standards can be used for the battery and the device:
Battery standards
UL 2054
IEC 62133-2
UL/CSA 62133
Device standards
IEC 60950-1
UL 60950-1
IEC 62368-1 or UL 62368-1
In addition, safety documentation for power bank products may be requested by Amazon at any time to confirm compliance.
Learn more: Click here
Laser Products
Amazon requires that laser products listed in its platform conform to the requirements set by the FDA.
According to the hazard classes, Amazon requires that the following types of laser products and their variations be pre-approved before being sold in its platform:
Laser presentation remotes
Self-stand laser pet toys
Toys embed with laser lighting
Laser light shows and stage lighting
Outdoor laser projectors
Security equipment with infrared illumination lasers
In particular, for most laser products, one of the following two certificates is required:
21 CFR 1040.10
IEC 60825-1
Laser pointers are generally forbidden.
Learn more: Click here
Products Containing Hazardous Substances
Amazon has placed strict substance restrictions on the product listing that can be listed on its platform, especially when it comes to substances that might be carcinogenic, toxic, or mutagenic.
In recent years, Amazon has drawn up its Restricted Substance List, which currently contains 54 chemicals.
Phthalates
Amazon's Restricted Substance list includes 11 kinds of phthalates, such as:
Butyl benzyl
Di-2-ethylhexyl
di(N-hexyl)
Dibutyl phthalate
Bisphenol-A
Amazon prohibits the sales of any products that contain Bisphenol-A.
Learn more: Click here