Underwriter Laboratories (UL) are most well-known for developing product standards – also known as UL standards. While UL also offers lab testing services, other labs are also accredited to test products according to applicable UL standards.
In this guide, we list several leading companies offering UL standards testing solutions for electronics, and other product categories.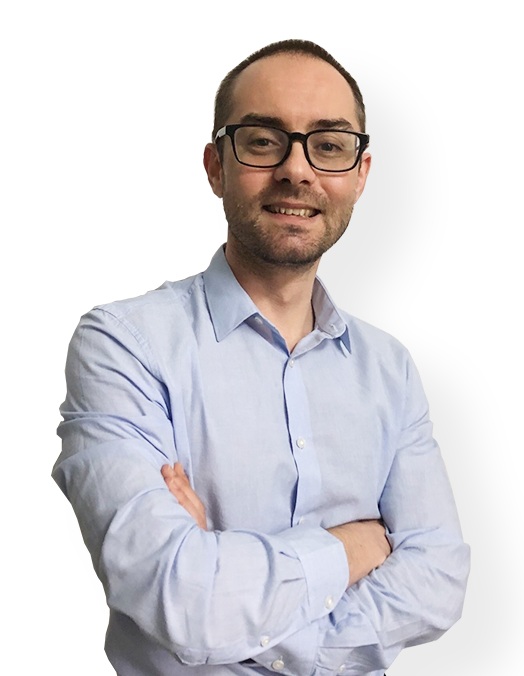 Do you need help with product compliance? (EU & US)
Request a free consultation call today with Ivan Malloci to learn how we can help you with:
Product Requirements Lists
Product Certification
Product & Packaging Labeling
Lab Testing
What is Underwriters Laboratories?
Underwriters Laboratories (UL) is a transnational corporation specializing in providing certification, lab testing, and other services for a wide range of products and industries, in 46 countries.
Besides providing testing services against regulations such as many CE marking directives in the EU or CPSIA in the United States, UL is an accredited standard developer in the US and Canada. The company has developed and published more than 1,500 standards in a broad range of areas, including:
Among all these categories of products, UL has built its reputation especially in the field of developing electronic and electrical equipment safety standards, which have been widely recognized by governmental institutions, and private certification companies.
The publication of its own standards makes UL different from most other laboratories, which only provide services in accordance with standards developed by other institutions or agencies.
What is a UL standard?
UL Standards are developed to assess products, components, materials, and systems, and encompass several aspects such as:
Electrical safety standards
Flammability standards
Sustainability standards
Building products standards
UL safety standards, in particular, aim at mitigating risk, injury, or danger for people and properties. The process of developing standards is especially important for new products, for which there are still no specific technical requirements to ensure product safety, such as wire sizes, correct design, and more.
Since UL standards are recognized across the United States and Canada, they are widely adopted or referred to by industry leaders like Amazon, Huawei (China), Panasonic (Japan), Samsung (Korea), as the safety standards benchmark to access the North American market.
You can find more information about UL standards – or purchase any UL standards, on the UL's website.
Can any company offer UL testing?
Currently, only laboratories that have been accepted in the UL Third-Party Test Data Program can offer testing services against UL standards.
The UL Third-Party Test Data Program requires that laboratories must comply with ISO/IEC 17025 – Requirements for Laboratory Testing and Calibration Systems.
ISO/IEC 17025 is a laboratory quality management program that sets requirements for the procedures that take place in a testing lab, including the following:
Accommodation
Environmental
Test equipment
Measurement traceability
Subcontracting of tests
Nonconforming tests or calibrations
Corrective action
Technical records
A laboratory that has been accepted to the UL Third-Party Test Data Program must prove compliance with the above-mentioned requirements and procedures listed above once a year. UL performs a yearly assessment of each laboratory that participates in the program and determines the qualification of the applicants.
Laboratories that fail to submit all required data under the Third-Party Test Data Program for more than one year might lose the right to perform testing against UL standards.
It is important to point out that each individual lab facility that is seeking the qualification to test against UL standards must be reviewed by UL under the Third-Party Test Data Program. This means that a given testing lab, for example, SGS or TÜV SÜD, might have facilities that are qualified to test against specific UL standards and facilities that are not qualified to do so.
Also, the assessment methods differ from one standard to another, depending on the specific requirements of each specific standard. Thus, a given lab facility is only qualified to perform testing against specific UL standards, according to its qualifications.
In the following sections, we list several companies that offer testing against UL standards for different categories of products.
SGS
Intertek
Eurofins
TÜV SÜD
F2 Labs
ICS Laboratories
SGS
SGS is qualified to conduct testing and certification services against various UL standards, mainly concerning electronics and medical devices.
Note that the ability to perform UL standards by each individual SGS laboratory varies. For example, SGS testing facilities in North America, in general, provide more comprehensive UL standard testing choices than SGS Hong Kong and SGS China.
In particular, SGS North America provides UL standard testing services for household, cosmetic, personal care, lighting, and several other types of electrical appliances. SGS Hong Kong, on the other hand, primarily offers UL standard testing services for batteries.
Covered Product Categories
Household appliances
Electrical appliances used in outdoor or public areas
Lightings
Personal care electronic products
Batteries
Information technology equipment
Power tools
Medical electrical equipment
Covered UL Standards
UL 1642 – Lithium Batteries
UL 2054 – Household and Commercial Batteries
UL 2272 – Electrical Systems for Personal E-Mobility Devices
UL 783 – Electric Flashlights and Lanterns for Use in Hazardous (Classified) Locations
UL 982 – Motor-Operated Household Food Preparing Machines
UL 1026 – Electric Household Cooking and Food Serving Appliances
UL 1028 – Hair Clipping and Shaving Appliances
UL 1088 – Temporary Lighting Strings
UL 1431 – Personal Hygiene and Health Care Appliances
UL 1786 – Direct Plug-In Nightlights
HQ Address: 1 Place des Alpes, P.O. Box 2152, 1211 Geneva 1, Switzerland
Intertek
Intertek is a leading quality assurance provider headquartered in the UK. The company has more than 1,000 branch offices and laboratories in 120 countries.
Intertek tests UL standards through its ETL (Electrical Testing Laboratories) division, which is also an OSHA-recognized NRTL (Nationally Recognized Testing Laboratory). Products that are tested by and comply with UL standards can be marked with an Intertek ETL Listed Mark. Products bearing an ETL Listed Mark are recognized in the United States and Canada.
Covered Product Categories
Furniture
Household appliances
Medical equipment
Solar products
Covered UL Standards
UL 1286 – Office Furnishings
UL 962 – Household and Commercial Furnishings
UL 2040 – Folding Rollaway Tables
UL 60335 – Household and Similar Appliances
UL 867 – Electrostatic Air Cleaners
UL 60601 – Medical Electrical Equipment
UL 61730 – Photovoltaic (PV) Module
HQ Address: 33 Cavendish Square, London, W1G 0PS, United Kingdom
Eurofins
Eurofins is a lab testing company headquartered in Luxembourg. The service range of Eurofins covers product lab tests, quality assurance, certification, on-site evaluations, and more.
Eurofins MET Labs is a division of Eurofins that offers UL certification services, which include UL standard tests and accreditation for clients from the electrical industry, mainly involving household and commercial appliances.
You can learn more about the list of UL standards for which Eurofins MET Labs offer testing on their official website.
Covered Product Categories
Household appliances
Commercial appliances
Electrical power systems
Telecom equipment
Covered UL Standards
UL 50 – Enclosures for Electrical Equipment
UL 82 – Electric Gardening Appliances
UL 130 – Electric Heating Pads
UL 153 – Portable Electric Lamps
UL 231 – Electrical Power Outlets
UL 234 – Low Voltage Lighting Fixtures for Use in Recreational Vehicles
UL 250 – Household Refrigerators and Freezers
UL 474 – Dehumidifiers
UL 998 – Humidifiers
UL 482 – Portable Sun/Heat Lamps
HQ Address: Val Fleuri 23, 1526, Luxembourg
TÜV SÜD
TÜV SÜD offers UL standard testing services, of which the test scope focuses on electrical appliances for household and commercial uses.
TÜV SÜD's UL certification services help importers and manufacturers of electrical products to access markets of household appliances and electrical equipment in the United States, Canada, and the European Union.
Covered Product Categories
Household appliances
Commercial appliances
Covered UL Standards
UL 1995 – Heating and Cooling Equipment
UL 60335 – Household and Similar Electrical Appliances
UL 979 – Water Treatment Appliances
UL 507 – Electric Fans
UL 250 – Household Refrigerators and Freezers
UL 399 – Drinking Water Coolers
HQ Address: Westendstraße, 199, München, 80686, Germany
F2 Labs
F2 Labs is a lab testing company headquartered in Maryland, United States. The company focuses on providing lab test services to EMC products and equipment against a broad standard, including UL, FCC, IEC, NRTL, NEMA 250, and CSA (Canada).
F2 Labs partners with SGS, which is qualified to perform UL standard testing and certification service to provide relevant services to the users, which also include factory inspections.
You can visit F2 Labs's website to learn more about the UL standard testing services offered by this company.
Covered Product Categories
Household appliances
Lighting products
Information technology equipment
Industrial equipment
Electrical laboratory equipment
Medical equipment
Covered UL Standards
UL 1598 – Luminaires
UL 82 – Electric Gardening Appliances
UL 94 – Flammability Standard of Plastic Materials for Parts in Devices and Appliances
UL 130 – Electric Heating Pads
UL 141 – Garment Finishing Appliances
UL 153 – Portable Electric Luminaries
UL 298 – Portable Electric Hand Lamps
UL 496 – Lampholders
HQ Address: 26501 Ridge Rd, Damascus, MD, 20872, United States
ICS Laboratories
ICS Laboratories is an independent testing laboratory from Ohio, United States. The company provides testing services according to the UL, ANSI, NIOSH, NFPA, CSA, EN, AS/NZS, and some other international standards for personal protective equipment.
Covered Product Categories
Head protective devices
Respiratory protection devices
Chemical and biological protective clothing
Covered UL Standards
ICS Laboratories' website doesn't mention the specific UL standards offered by the company. If you are interested in learning more, you can send an inquiry via their website.
HQ Address: 1072 Industrial Parkway, North Brunswick, OH, 44212, United States