Washington product compliance requirements cover everything from chemical restrictions in children's products to single-use plastics. In this guide, we explain what importers and manufacturers selling products in Washington must know about restrictions and safety requirements for toys, children's products, beverage containers, and packaging materials.
Important: This article only serves as an introduction to safety requirements, substance restrictions, labeling, certification, and other compliance requirements in Washington. It is not a complete guide and is not kept up to date. Further, keep in mind that national product regulations (e.g. CPSIA) apply in all states.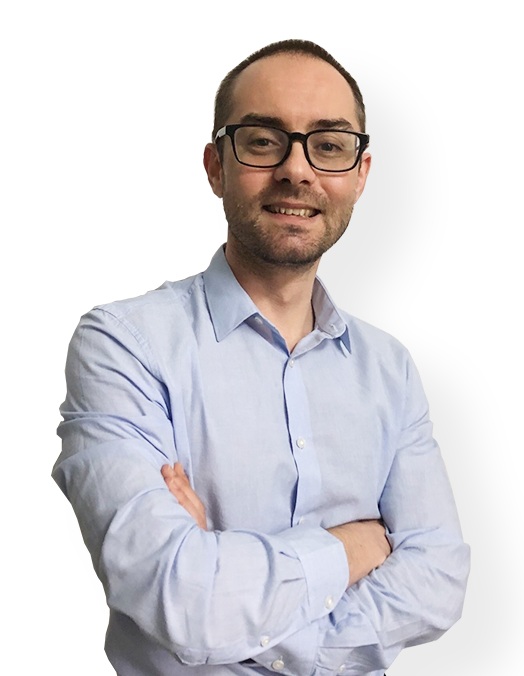 Do you need help with product compliance? (EU & US)
Request a free consultation call today with Ivan Malloci to learn how we can help you with:
Product Requirements Lists
Product Certification
Product & Packaging Labeling
Lab Testing
Children's Safe Product Act
Washington's Children's Safe Products Act (CSPA) limits the use of certain heavy metals and chemical substances in children's products. Importers and manufacturers of these products must submit a report to competent authorities disclosing the chemicals of high concern contained in their products.
Product Scope
The following products that are intended to be used by children under the age of 12 are covered by the CSPA:
Children's bedding products
Children's cosmetic products
Requirements
The CSPA has the following requirements:
a. Set limitation for the use of lead, cadmium, six phthalates, and flame retardants in products intended to be used by children under the age of 12 years old in Washington
The limit value for each regulated substance allowed in children's products is as follow:
Lead ≤ 0.009% by weight
Cadmium ≤ 0.004% by weight
Phthalates (BBP, DBP, DEHP, DIDP, DINP, or DNOP) ≤ 0.1% by weight
Flame retardants (TDCPP, TCEP, and others) ≤ 0.1% by weight
b. Requires importers and manufacturers to submit a report if their children's products contain any chemical that is included on the list of Chemicals of High Concern to Children (CHCC)
Note that the CHCC contain also chemicals for which a limit value has not been set, such as:
Formaldehyde
Bisphenol-A
Toluene
Documentation
Importers and manufacturers must report the presence and use of certain chemicals in children's products offered for sale in Washington via the online reporting database.
The report should include the following information:
a. Product category (i.e. beauty, clothing, footwear, sports equipment)
b. List of the product component(s) that contain CHCC
c. Report the highest amount of each CHCC found in the product or product components
You can visit the official website of the Department of Ecology of Washington to check out the reporting guidance.
Lab Testing
Importers or manufacturers of children's products in Washington should have their products tested in accordance with the CSPA by a reputable third-party testing agency to confirm that their products don't contain restricted substances above the limits or CHCC that must be reported.
RCW 70.280: Bisphenol A Restrictions
The Revised Code of Washington (RCW) 70.280 bans the use of Bisphenol A (BPA) in beverage containers in the State of Washington.
Product Scope
RCW 70.280 covers the following food contact products:
Cups
Drinking bottles
Sports bottles
Requirements
The RCW 70.280 prohibits the manufacture or sale of:
a. Any bottle, cup, or other containers that contain Bisphenol-A. The purpose of such products are intended to be filled with liquid, beverage, or food, which are used by children of 3 years old or younger
b. Sports bottles that contain Bisphenol-A. Such sports bottles should have a size of no more than 64 ounces
Lab Testing
Importers or manufacturers of regulated products should arrange Bisphenol-A tests for their products before selling in Washington, in order to assess compliance with the requirements of RCW 70.280,
Some lab testing agencies, such as SGS, QIMA, and TÜV SÜD offer BPA tests for children's products and child care products, including baby feeding bottles and other drinking equipment.
Pollution Prevention for Our Future Act
The Pollution Prevention for Our Future Act, which is administered by the Washington Department of Ecology (WSDE), restricts the use of certain chemical substances that pose health risks to consumers, especially to vulnerable groups like children, pregnant women, as well as aquatic animals like orcas.
Product Scope
The restriction of certain chemical substances applies to a broad range of consumer products, including:
Carpets
Personal care products
Electronics
Vinyl toys
Flooring
Requirements
The Pollution Prevention for Our Future Act sets a list of prioritized chemicals for the WSDE to regulate. The act requires that the WSDE must designate at least 5 types of chemicals into the priority list every 5 years. Substances under the priority list will be restricted.
The Act is firstly implemented in mid-2020, and the first batch of chemicals of priority include the following:
Perfluoroalkyl and polyfluoroalkyl substances (PFASs)
Polychlorinated biphenyls (PCBs)
Organohalogen flame retardants (OFRs)
However, the negotiation on the specific limit value of the regulated substances is still ongoing. The WSDE is expected to announce its decision on the limit value by the middle of 2022.
Documentation
When necessary, the WSDE might request importers and manufacturers to provide priority chemical and product information. The importers or manufacturers must provide the following information to the WSDE within 6 months after receiving the demand:
a. Name of the chemical used in the products and its chemical abstracts service registry number
b. Description of the product or product component containing the chemical substance used
c. Description of the function of the chemical in the product
d. The amount of the chemical used in each unit of the product or product component
e. Importer or manufacturer's information, including name, address, contact person, phone number
f. Any other information the manufacturer deems relevant to the appropriate use of the product
Lab Testing
The Pollution Prevention for Our Future Act requires the WSDE to restrict at least 5 types of chemical substances used in consumer products that pose health risks to humans every 5 years. This means that product importers and manufacturers should keep track of the changes happening to the Act and conduct necessary lab tests according to the requirements of the Act to ensure product compliance.
Currently, importers or manufacturers should conduct tests to determine if their products contain PFASs, PCBs, OFRs, or phthalates.
2021 Plastic Laws
The Department of Ecology of Washington implemented the 2021 Plastic Laws (SB 5022), which aims to reduce the use of single-use plastics and increase the recycling rate of certain plastic products.
Product Scope
The 2021 Plastic Laws covers the following type of plastic containers:
Single-use clamshell-style containers
Single-use plates and bowls
Single-use cups, lids, and straws
Single-use utensils
Cosmetic and personal care product containers
Plastic packaging
Requirements
The 2021 Plastic Laws requires a minimum recycled content for the following plastic products:
Plastic beverage containers
Trash bags
Household cleaning containers
Personal care product containers
It also prohibits the sale and distribution of single-use cooked food containers and packaging materials made in expanded polystyrene.
In addition, the Plastic Laws also establish optional serviceware requirements, meaning that food service businesses may provide the following items only after the confirmation of customers:
Utensils
Straws
Condiment packaging
Beverage cup lids
RCW 70A.405.030: Ban on Flame Retardants
The Revised Code of Washington (RCW) 70A.405.030 bans the manufacturing or sale of residential upholstered furniture and certain electronic products that contain commercial PBDE.
Product Scope
This law applies to upholstered furniture and electronic products such as the following:
Mattress
Mattress pads
Futons
Televisions
Computers
Microwaves
Kettles
Vacuums
Electronic medical devices are exempted.
Requirements
It prohibits the manufacturer and sales of upholstered furniture and electronic products that contain PBDE.
Lab Testing
To ensure that the products covered by the code do not contain PBDE, importers or manufacturers should have their products lab-tested before selling them in the state of Washington.
Packages Containing Metals
The RCW 70.95G on Packages Containing Metals prohibits the use of certain heavy metals in packaging materials.
Product Scope
This law applies packaging materials such as:
Carrying cases
Crates
Cups
Rigid foil
Trays
Wrappers
Wrapping films
Bags
Requirements
This law requires that the sum of the concentration levels of the following heavy metals in any package or packaging component shall not exceed 0.01% by weight:
Lead
Cadmium
Mercury
Hexavalent chromium
Documentation
RCW 70.95G requires that importers and manufacturers of covered packaging should provide a certificate of compliance to customers upon request. The state authority provides a sample for the certificate of compliance for reference. You can access the sample document on this page.
Lab Testing
Importers or manufacturers of packaging should test their products via a qualified lab testing company to ensure their products do not contain more than 0.01% by weight of regulated heavy metals.
Learn more
You can visit the official website of these regulations via the links below.
| | |
| --- | --- |
| Regulation | Website |
| Children's Safe Product Act | Link |
| RCW 70.280: Bisphenol A Restrictions | Link |
| Pollution Prevention for Our Future Act | Link |
| 2021 Plastic Laws | Link |
| RCW 70A.405.030: Ban on Flame Retardants | Link |
| Packages Containing Metals | Link |