ProductIP is a company that offers an online system that helps importers and manufacturers to create, manage and share their technical compliance files – mainly for the EU market (even if some services might also be relevant for the UK market).
The company, which is known for being a pioneer in product compliance solutions, also provides additional compliance services – often complementary to its platform. Further, it offers training workshops to help importers and manufacturers better understand how they can demonstrate product compliance most effectively.
This guide provides an overview of ProductIP's digital solutions, services, and workshops.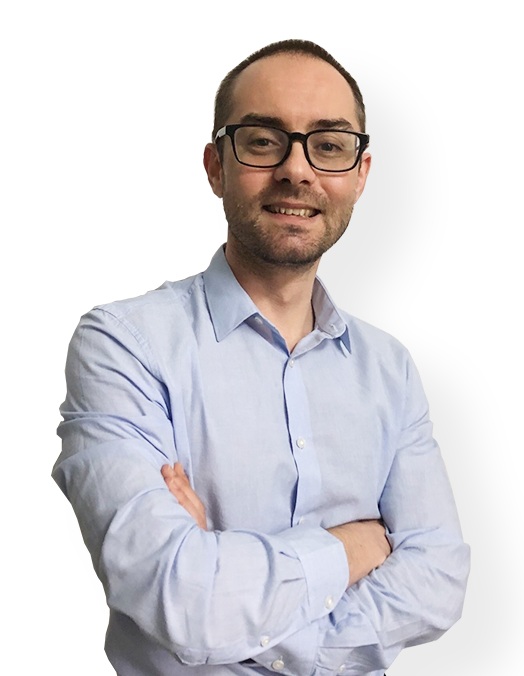 We Help Brands & Importers With Product Compliance (US & EU)
Book a free consultation call today with Ivan Malloci to learn how we can help you with:
Product Requirements Lists
Product Certification
Product & Packaging Labeling
Lab Testing
What is ProductIP?
ProductIP was founded on 2008, and started by providing a Compliance Tracking System that facilitates companies' understanding and management of product regulations and compliance.
It provides a system on which importers, manufacturers, and their suppliers can directly create, upload, and review product compliance documents, such as technical files.
Caspar ter Horst and Maarten van der Dussen co-founded ProductIP, and are still its managing directors. Nowadays, the company operates out of five branches around the world, in the following cities:
Ede (The Netherlands)
Augsburg (Germany)
Shenzhen (China)
Hong Kong (China)
London (UK)
You can find more information on their website.
Solutions
ProductIP's software has the same name as the company and includes two packages, Pay As You Go and Enterprise. We list below the additional services to the software, which we will also explain in more detail in the following sections:
Ask The Expert
FAST Mode
CONNECT
REVIEW
ORGANIZE
CHAMP
Verifeyer
ProductIP
ProductIP is an online system that uses a comprehensive set of requirements to help you to set the basis of your technical file. The software allows you to:
Find regulatory requirements
Collect and log evidence of compliance
Keep track of changes in legislation
Generate CE Declaration of Conformities in 21 different languages
ProductIP offers two types of packages. Both are listed and detailed below.
Pay As You Go
The Pay As You Go (PAYG) package is a pre-paid, low-volume model, that includes the following:
No subscription fee
Credit-based system of online payment for all services offered
Invoice in PDF format
File-related access to resources in the knowledge base
10-year managed storage
Each credit costs 42 Euro. For two credits each, you can:
Create a new technical file
Activate ProductIP's Chemical Assessment Management Platform (CHAMP)
Create a Supplier Profile, to keep track of your supplier performance
The following actions cost one credit each:
Clone a file and re-use the same requirement list
Update the requirement list in a file
Here is the pricing for additional services, which we describe in the following sections:
FAST Mode: 14 credits (588 Euro)
CONNECT: 4 credits (168 Euro)
REVIEW: 8 credits (336 Euro)
ORGANIZE: 10 credits (420 Euro)
Ask the Expert: 2 credits (84 Euro) for 15 minutes
Enterprise
The Enterprise package is a large-volume model that provides you with a tailored contract. You have to pay an annual fee for this personalized service. If you want to know how much this service costs, you can contact ProductIP via email at [email protected].
It includes the following:
Help to set up your account
Annual and monthly statements (no credits)
Unrestricted access to the knowledge base
Inclusion of corporate requirements
Automatic renewals
On top of the annual fee, you must pay 16.75 Euro each time that you want to perform one of the following actions:
Start a new technical file
Clone a file and reuse the same requirement list
Update the requirement list in a file
Create a supplier profile
Activate CHAMP
Additional services can be purchased at discounted prices (with respect to the PAYG package):
FAST: 360 Euro
CONNECT: 110 Euro
REVIEW: 215 Euro
ORGANISE: 240 Euro
Ask the Expert: 225 Euro every hour
Ask the Expert
Via Ask The Expert, PAYG customers and Enterprise customers can pay a service charge every time they wish to consult a ProductIP professional to help them.
FAST Mode
Using FAST Mode you can have access to the product compliance documentation File Assembly Support Team (FAST). This means that you can outsource your work, one project at a time, to the ProductIP team.
ProductIP's FAST Mode can help you to:
a. Invite and push the supplier to upload compliance documentation into the platform
b. Provide the supplier with templates for risk assessment
c. Carry out authenticity checks
d. Add metadata to documents for validity monitoring
e. Match documents with requirements
f. Complete the process within 6 weeks
g. Collect and review documents related to corporate requirements (for Enterprise customers only)
CONNECT
ProductIP's CONNECT helps to connect you with a new supplier when you need one. ProductIP's team explains to your new supplier the regulatory requirements relevant to your product(s). Once your supplier has uploaded the necessary documents onto your account, you would assume responsibility for collecting, reviewing, and organizing the documents you have received from your supplier.
CONNECT helps you to:
a. Invite the supplier and explain the product requirements
b. Provide the supplier with templates for risk assessment
c. Push the supplier to complete their work within 2 weeks
REVIEW
You can request an expert opinion by activating ProductIP's REVIEW after you complete a technical file.
ProductIP experts help you to do the following after you activate REVIEW:
a. Check the completeness and relevance of the documents in your file
b. Report back to you on missing explanations and instructions
c. Checking your file and reporting back to you a second time, but only after you have told ProductIP that you have added the remaining documents
ORGANIZE
You can activate ProductIP's ORGANIZE if you need help processing your documents. ProductIP's team can help you to:
a. Organize your technical file by linking documents to requirements
b. Report back to you on missing documents
c. Add missing metadata (whenever relevant)
d. Check authenticity of key third-party documents
e. Perform a second round after you tell them that you've added the missing documents.
Chemical Assessment Management Platform (CHAMP)
ProductIP's Chemical Assessment Management Platform (CHAMP) allows you to create a document that clarifies which substances in your product(s) are considered a risk with respect to product's safety, based on your bill of materials. Thus, the functionality helps you and your supplier identify which chemicals in your product might pose a potential risk, which in turn can help you to save on testing costs for REACH, RoHS, and FCM regulations.
Verifeyer
ProductIP's Verifeyer is a toolkit for Enterprise customers only, that can be used to create smart forms. These are interactive forms that you can send out to your supplier when you want to collect necessary information about your product.
Much of Verifeyer's features are relevant to any inspection or auditing program you may wish to set up. For example, you can use Verifeyer to:
a. Maintain an overview of your inspections
b. Create your inspection templates
c. Synchronize inspection results with your ProductIP technical file
d. Set sequences and decision-making trees for use during inspections
You can also use Verifeyer to do the following:
a. Refer to data, documents, and requirements in your product's technical file
b. Describe and photograph your products, and their packaging
Recipients can fill out these forms by:
Doing so in a browser
Downloading a free app on a tablet or a smartphone
The Verifeyer app allows you to have multiple inspection types, each with a unique combination of checklist questions. This aids in making the inspection process run more smoothly.
Services
ProductIP offers label checks services, as well as EU-AR and UK-AR services. Those are explained in more detail below.
Label Check
Label Check is an additional service that helps you ensure that your labels, packaging, and manuals have the correct information on them. This service covers two type of products.
Basic products
Products that are defined as "Basic" by ProductIP are products that generally need to comply with the General Product Safety Directive (GPSD) but don't need to carry a CE mark.
Basic products include:
Textile
Leather products
Kitchenware
It costs 240 Euro per label check for PAYG customers. Enterprise customers should contact ProductIP to know the price for the service.
Complex products
Products that are defined as "complex" by ProductIP include, but are not limited to, products that need to carry the CE mark. For example:
Electronics
Machinery
Cosmetics
The service costs 480 Euro per label check for PAYG customers. Enterprise customers should contact ProductIP to know the price for the service.
EU and UK Authorised Representative (AR) Services
If you are a non-EU or non-UK brand owner that is looking into selling into the EU or the UK, respectively, ProductIP can provide you with EU Authorised Representative (AR) or UK Authorised Representative (AR) services, when required. We list the respective charges below:
Initial set-up fee: 1,800 Euro
Annual EU-AR fee: 2,000 Euro
Annual UK-AR fee: 2,000 Euro
Hourly rate for handling AR issues: 225 Euro per hour.
The ProductIP AR service includes the following:
a. Creation of the technical documentation via their software
b. Storing the documentation, including any EU Declaration of Conformity (DoC), and sharing it with the authorities, when required
c. Cooperating and communicating with the relevant authorities
d. Notification of product incidents
Training
ProductIP also offers a few types of workshops related to product compliance. We provide a brief overview of those workshops below.
Product Compliance and Risk Assessment
This intensive, one-day training workshop aims at ensuring that at the end of the day, you can, among other things:
a. Identify consumer product-related risks
b. Match the design, production, and selling of consumer products to relevant regulations
c. Reduce risks related to placing non-food consumer products on the market
Chemical Risk Assessment Training
After you complete this one-day training workshop, you should be able to:
a. Understand and identify which chemical legislations apply to your products
b. Know how you should present required evidence to demonstrate that your product complies with chemical regulations
c. Learn about certain chemicals and their associated chemical risks
Food Contact Material Training
Participation in Chemical Risk Assessment training (see above) is a prerequisite for the Food Contact Material (FCM) training, which helps you to:
a. Understand FCM-related legislation
b. Understand labelling and traceability requirements
c. Understand how to create a Declaration of Compliance (DoC)
Toy Safety Training
The Toy Safety Training workshop is a half-day event.
The workshop helps you to understand:
a. Your legal obligations with regards to the current European toy safety legislation
b. How to approach mandatory safety and risk assessments
c. Toy safety standards
d. How to create required technical documentation
Lab testing
Though ProductIP is not a testing company, it has partnered with various testing laboratories around the world. Below we list a few of those labs:
Reviews
ProductIP has testimonials on its homepage from the following three companies:
Thomann
Best Sellers BV
Druckerpatronenexpress
Additionally, you can find reviews for the company on 3rd-party sites, such as: