Planning to manufacture or sell products in Nevada? This guide serves as an introduction to product regulations in Nevada, covering children's products, heavy metals in consumer products, flame retardants, and more.
Important: This article only serves as an introduction to safety requirements, substance restrictions, labeling, certification, and other compliance requirements in Nevada. It is not a complete guide and is not kept up to date. Further, keep in mind that national product regulations (e.g. CPSIA) apply in all states.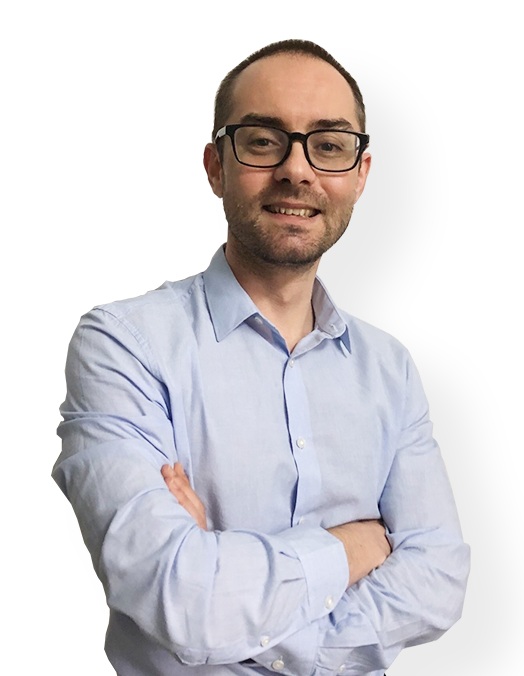 Do you need help with product compliance? (EU & US)
Request a free consultation call today with Ivan Malloci to learn how we can help you with:
Product Requirements Lists
Product Certification
Product & Packaging Labeling
Lab Testing
Prohibition of Bisphenol A in Children's Food Contact Products
Assembly Bill 354 prohibits the manufacture, sale, or distribution of Bisphenol A (BPA)-added children's food contact products.
Product Scope
This bill regulates children's food contact products, including:
Baby feeding bottles
Baby sippy cups
Baby nutrition supplements
Baby milk powder
Requirements
Companies should not knowingly manufacture, sell or distribute children's food contact products that contain intentionally added BPA.
Assembly Bill N354 forbids to manufacture, sell or distribute children's food contact products that contain intentionally added BPA in the state of Nevada, including any bottle or cup (intended to be filled with any liquid or food for consumption) for the use of children at the age of 4 or younger. It also prohibits the use of BPA in baby food or infant formula stored in a container.
Lab Testing
BPA can often be found in polycarbonate plastics and epoxy resins. Companies can contact a lab testing company to conduct BPA tests for children's plastic products, and confirm that they BPA-free.
Lead in Consumer Products Regulations
The Southern Nevada Health District (SNHD) promulgates the Lead in Consumer Products Regulations to prevent and control public health hazards of lead. The regulations set out the requirements for the following:
Lead content limit in consumer products
Sampling for the potential lead leaching products
Removal of lead from consumer products
Public notification
Notices of violation and enforcement
Product Scope
The regulations focus mainly on ceramic ware and children's products, such as:
Vinyl lunch boxes
Backpacks
Crayons
Children's toys
Requirements
Children's products
The regulations provide the following lead restrictions:
a. The limit for lead in surface-coating is 90 ppm
b. For children's products with lead-containing paint or coating no greater than 10 mg or one square centimeter, the limit is set to 2 µg of lead.
The requirements do not apply to any inaccessible part of a product, for example, the internal component of a children's toy.
Ceramic ware
Ceramic wear shall either include a warning label such as "Not for Food Use. May Poison Food,", or comply with the following lead leaching restrictions:
Flatware < 3 micrograms/mL
Small Hollowware other than cups and mugs < 2 micrograms/mL
Cups/mugs < 0.5 micrograms/mL
Large Hollowware other than pitchers < 1 microgram/mL
Pitchers < 0.51.0 micrograms/mL
Lab Testing
Third-party lab testing is the only safe way to ensure compliance with the lead regulations, as the covered products (e.g. children's products) must not contain excessive amounts of lead. Lab testing can help you to verify the lead content in your products.
Prohibition of OFRs in Certain Consumer Products
Organohalogen flame retardants (OFRs) are toxic substances commonly used in consumer products such as household products and furniture components to prevent or slow the items from igniting.
Effective from July 1, 2022, the Nevada Bill AB97 prohibits the use, manufacture, distribution, and sale of OFRs in certain consumer products if the concentration is above 1,000 ppm in any product component.
Product Scope
This regulation covers several categories of consumer products, including:
Products intended for children age 12 or below
Residential or business textile used to cover windows or walls, or mattresses
Electronics components
Here are some product examples:
Bedsheets
Window curtains
Cushions
Sofas
Ottoman
Exclusions
The Nevada Bill AB97's requirement does not apply to several categories of products, including:
Food and beverage products
Dietary supplement and pharmaceutical products
Children's toys that meet the ASTM F963 standard
Electronic components
Outdoor sports equipment
Sleeping bags and tents
Requirements
The bill prohibits the manufacture, sale, or distribution of consumer products that contain more than 1,000 ppm OFRs in any product component. Also, manufacturers should not replace the OFRs with other hazardous flame-retardant organic halogenated chemicals, that can cause cancer, genetic harms, or other developmental toxicity.
Lab Testing
Before selling children's products, upholstered furniture, or other covered products in Nevada, manufacturers should ensure that there are no OFRs in their products. Therefore, manufacturers should contact a lab testing company to verify the content in their products.
Prohibition of Sales of Products Made of Certain Animals Species
The Nevada Miscellaneous Trade Regulations and Prohibited Acts set out the requirement of the sales of products made of certain animal species in NRS 597.905, as animal by-products can possibly spread animal diseases (e.g BSE) or it can pose extinction threats to certain animals, the rules prohibit buying or selling certain animal species as below.
Product Scope
This rule requires that a person should not purchase or sell any item that is partially or wholly made of the part from certain animals. Here are some examples:
Shark fins
Elephants
Rhinoceros
Tigers
Leopards
Cheetahs
Sea turtles
Exclusions
The rule does not apply to certain animal products such as below:
Musical instrument
Knives or firearms
Sport-hunted items
Requirements
The rule states that no person should purchase, sell, offer for sale or possess with intent to sell such products in the market.
In addition, the violation of the rules might cause a civil penalty not to exceed $6,500 or an amount equal to four times the fair market value of the item which is the subject of the violation, whichever is greater.
Learn More
| | |
| --- | --- |
| Regulation | Website |
| Prohibition of Bisphenol A in Children's Food Contact Products | Link |
| Lead in Consumer Products Regulations | Link |
| Prohibition of OFRs in Certain Consumer Products | Link |
| Prohibition of Sales of Products Made of Certain Animals Species | Link |