E-electronic cigarettes, thermometers, arcade machines, and other products sold in Nebraska must comply with state-level product regulations. Such regulations cover product bans, age restrictions,  and product liability
Important: This article only serves as an introduction to safety requirements, substance restrictions, labeling, certification, and other compliance requirements in Nebraska. It is not a complete guide and is not kept up to date. Further, keep in mind that national product regulations (e.g. CPSIA) apply in all states.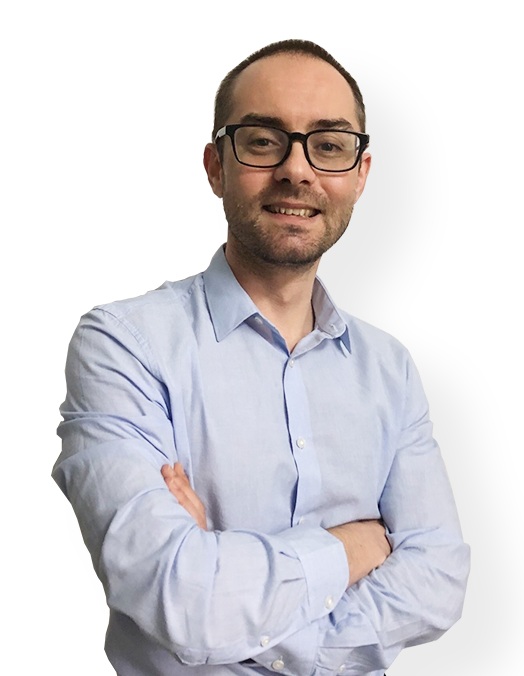 We Help Brands & Importers With Product Compliance (US & EU)
Book a free consultation call today with Ivan Malloci to learn how we can help you with:
Product Requirements Lists
Product Certification
Product & Packaging Labeling
Lab Testing
Liquid Mercury Thermometer Prohibited Act
The Liquid Mercury Thermometer Prohibited Act forbids anyone from selling or distributing mercury-added thermometers used in clinical or household areas in Nebraska.
Product Scope
This act covers liquid mercury-added thermometers distributed in Nebraska. It includes mercury-added thermometers used in residential areas or hospitals.
Requirements
The Liquid Mercury Thermometer Prohibited Act of Nebraska requires that no liquid mercury thermometer containing elemental mercury should be sold, given away, or distributed in this state.
E-Cigarette Regulations
The e-cigarette Regulations outline rules on the distribution, purchase, and use of nicotine electronic cigarettes, such as vaporizers or e-pipes, in Nebraska. The regulations also specify the documentation requirements for retail dealers and wholesalers in the state.
Product Scope
The requirements of the e-cigarette Regulations of Nebraska are applicable to products and components such as the following:
Vaporizers
Electronic water pipes
Electronic pipes that contain nicotine
Electronic tanks and liquid
Electronic hookahs
Vape mods
Vape pens
Tank systems
Requirements
The e-cigarette Regulations of Nebraska prohibit the sales or distribution of nicotine electronic cigarettes to any person that is under the age of 21.
The placement of the electronic cigarette vending machines is restricted to locations inaccessible to the general public or licensed establishments where liquor is sold.
Documentation
The regulations require a retail sales license or permit for sellers distributing e-Cigarettes in the State of Nebraska. This requirement applies to products such as:
E-cigarettes (either containing or do not contain nicotine)
E-cigarette components (e.g. electronic liquid and cartridges)
Regular cigars
Tobacco
The E-Cigarette Regulations allow any person, partnership, limited liability company, or corporation to apply for the sales permit as long as they provide the following information:
Name of the person or business
The exact location of the place of business
Applicant's social security number (for the individual)
Electronic Video Amusement Devices and All Other Amusement Devices
Article VIII, Section 5:260-279 of Omaha Municipal Code establishes the registration requirements for distributors of electronic video amusement devices and other amusement devices in the City of Omaha.
Product Scope
According to the definition of the Omaha Municipal Code, Article IV, Sec. 19-221, an electronic video amusement device means a machine that incorporates the use of a video tube or screen upon the insertion of a coin or substitute object and is operated for amusement purpose. Examples of such devices include but are not limited to the following arcade machines:
Pac-Man
Asteroids
Space Invaders
Destroyers
The requirements of this section also apply to automatic musical devices, and mechanical amusement devices such as the following:
Karaoke machines
Pinball
Bowling
Radio-ray rifle
Requirements
Article VIII, Section 5:260-279 of Omaha Municipal Code requires that no person should sell or distribute electronic video amusement devices in the City of Omaha without registering with the Planning Department and obtaining a sales permit first.
Documentation
Sellers of electronic video amusement devices must provide the following information to the Planning Department:
a. The name of the applicant
b. Office or business address
c. The number of machines or devices to be distributed in the city of Omaha
d. A list indicating the location of each electronic device, that is the location of the building or facility where the machine is placed. The list should be updated every 6 months to reflect the addition, removal, or change in the location of any machines
Product Liability
In Nebraska, manufacturers should take responsibility for design or manufacturing defects that cause injury or loss to consumers. Users might also file a claim due to lack of sufficient warnings, false marketing claims, and other causes.
Product Scope
The product liability applies to most consumer products sold in the state of Nebraska, including these products:
Requirements
In Nebraska, the product liability claims can be based on these principles:
a. Negligence (manufacturer was careless during the design or manufacture processes the products)
b. Strict liability (the manufacturer was not careless, but fail to properly design or manufacturer the products)
c. Breach of implied warranty (manufacturers or sellers use false or ingenue marketing or advertising strategy)
Manufacturers are responsible for the injuries or losses caused to the claimants for the following defects:
a. Design defect (e.g. manufacturers fail to design the product properly)
b. Manufacturing defect (e.g. the manufacturers use unqualified materials to produce the products, or manufacturers fail to produce, assemble or test the product properly)
c. Marketing defect (e.g. manufacturers fail to provide sufficient warnings or instructions)
Actions on Product Liability
Section 25-224 of Nebraska Statutes on Actions on Product Liability specifies that, for products manufactured in Nebraska, the product liability actions should be commenced within 10 years after the date the product allegedly caused the injury, death, or damage to the claimant.
For products that are manufactured outside Nebraska, the product liability action commencement time is limited to:
a. No less than 10 years after the death, injury, or loss compliant occurs (when the place of the manufacturer has applicable laws or regulations on product liability action)
b. Within 4 years after the date on which the death, injury, or damage complained take place (if the state or country where the product was manufactured does not have an applicable statute of repose)
Learn More
| | |
| --- | --- |
| Regulation | Website |
| Liquid Mercury Thermometer Prohibited Act | Link |
| E-Cigarette Regulations | Link |
| Electronic Video Amusement Devices and All Other Amusement Devices | Link |
| Product Liability | Link |